Year 6 Students Transitioning to Year 7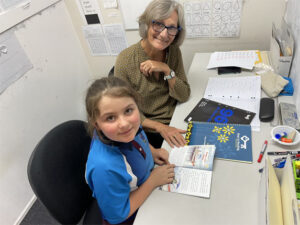 The 6 to 7 Program is for  students who are in Year 6, and moving to year 7 the following year.
Developed specifically for students entering the next phase of schooling; Year 7, the program prepares them for the future requirements in years 8 and 9 and focuses on a year 6 student moving to High School.
Students receive notes each week that are used as their personal reference and after the completion of the 10 week course students have notes, examples and revision of work that can be referred to throughout the High School year.
The program is held for 10 weeks in Term 4, for students that are in Year 6, attending  one session per week.
Session times vary and are between 5.45pm and 7.30pm. Students have specialist teachers, as in High School.
Each session is run as a small group with no more than 4 students which allows for discussion and sharing of ideas to take place. Often attendees will meet other students who will be going to the same High School; this is an added bonus.
Contact Noosa Tutoring Centre near you, or email us your enquiry using our Location and Contact form on the web site menu.